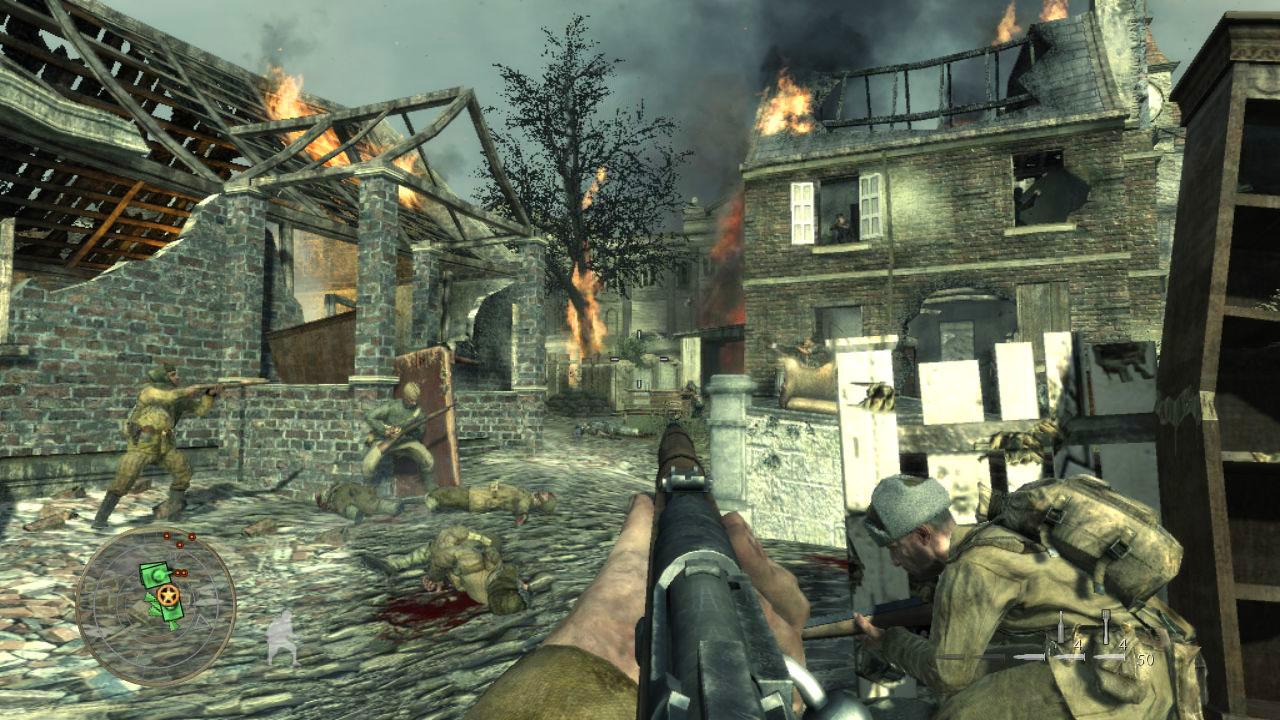 Call of Duty está de vuelta, redefiniendo la guerra como nunca antes la habías experimentado.
Sobre la base de Call of Duty 4®: Modern Warfare engine, Call of Duty: World at War sumerge a los jugadores en el combate más duro y caótico de la Segunda Guerra Mundial jamás experimentado.
Los jugadores se unen para sobrevivir a las batallas más desgarradoras y climáticas que llevaron a la desaparición de los poderes del Eje en los frentes de Europa y el Pacífico.
El título ofrece una experiencia sin censura con enemigos únicos y variedad de combate, incluidos luchadores Kamikaze, ataques de emboscada, cargos de Banzai y tácticas de cobertura astutas, así como acción explosiva en pantalla a través de la nueva campaña cooperativa para cuatro jugadores.
Idioma: Español
Tamaño: 5.80 Gb
Formato: Rar-Iso
Plataforma: Pc
Sistema operativo compatible:

Windows XP / Vista / 7

Procesador:

Pentium 4 a 3 GHz / AMD 64 3200+

Memoria:

512 MB (1 GB para Vista)

Disco Duro:

8 GB Gratis

Versión de DirectX:

DirectX 9.0c

Sonido:

a bordo o mejor

Tarjeta gráfica:

256 MB (nVidia GeForce 6600 / ATI Radeon X1600)